Jack Bird removals and storage makes your moving day easier for a complete move, a relocation or for help with storage or decluttering service..
Get Your FREE Quotation Today!
50 years of experience in home and office removals
Jack Bird Removals was born from the brain of Mr Jack Bird himself way back in 1969. He bought a van, intending to do a few deliveries, which then turned into moving household goods, which in turn meant that Jack Bird Removals was born.
He couldn't do it alone, so he hired porters. Fast forward to 1985, a young school lad, Gary Bray wanted to earn his own money and started as a porter for Jack in his spare time. Eventually, this lead to a full time job after he left school. In 2002, after working for Jack for 17 years, Gary decided to open a storage company (Brays storage) to run alongside Jack Bird Removals. This then became Bray and Birds storage and removals.
In 2004, Jack decided it was time to start taking it easy after 35 years of hard graft. He handed the reins over to Gary in March 2004, and eventually jack fully retired in 2006, leaving Gary to take the business forward. The name was changed back to Jack Bird Removals and storage.
Its 2019, Jack Bird Removals is celebrating its 50th anniversary. Its a massive milestone for any business to reach, but Gary and his team are proud of how far they have come, and would like to thank each and every one of their customers over the last 50 years.
Heres to the next 50!!
What People Are Saying
Maecenas ullam, Mollis suscipit sem adipisicing eros dictums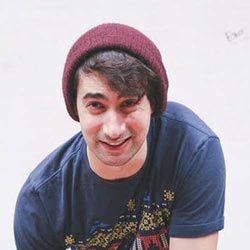 We were very pleased with our removal to Huddersfield with the company. Very prompt and efficient service, and very friendly and approachable team. It made the removal day a very pleasant experience, and we would certainly recommend them.
Gary and his team were excellent at moving us into our new home. They are a very professional team, who I would definitely use again and would highly recommend.
Just some of our services
Let us take the strain out of moving.
We have years of experience in removals.
Proud sponsor of Halifax RLFC 2021
Get a FREE no obligation quote
Our Featured News Articles
Halifax RLFC Player sponsor 2021
We are back open and covid-19 safe